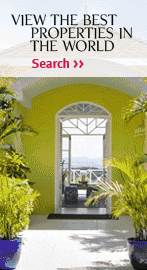 Salema
Salema is on old Western Algarve fishing village nested in a secluded bay, and surrounded by dramatic sun baked ochre cliffs. Salema still maintains its ancient traditions of fishing activity. There is no barrier between the beach and the village, and small boats painted in bright colours rest on the sands.
Climate
Average temperatures are at their lowest in January at 15.5ºc and hottest in August at 29.8ºc.
Culture
Fresh fish can still be bought from the fishermen each morning
Any other unique points
Seafood is rich here, especially locally caught clams, swordfish, sea bass, and tuna. Good Portuguese wines are abundant and cheap in all West Algarve towns.
Type of property available
All available. A few restoration projects in the village i.e. Fishermen's cottages
Market comment
An established market but still growing. Vigia are in the process of building 2 new developments of luxury villas in Saelma and the neighboring Boca do Rio area which will further push up prices. Up until now Salema has traditionally been cheaper than Lagos and Luz.
Access
Faro 107 Km
Train link Lagos 8km
---