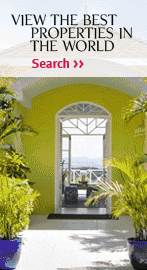 Luz
This is a gently shelving, crescent shaped beach. One end of the beach is rocky with a good selection of rock pools.To the east, running the height of the cliffs, is the prominent black rock, known as Rocha Negra. This is an intrusion of lava produced from the volcanoes of Monchique some 190 million to 135 million years ago.
Climate
Average temperatures are at their lowest in January at 15.5ºc and hottest in August at 29.8ºc.
History of the area
Romans first came to the Algarve in 210 BC and the remnants of their occupation can been seen at various sites around Luz in the form of an Aqueduct, stone walls and even some mosaic tiled floors.
Culture
The church of Nossa Senhora da Luz (Our Lady of the Light), from which the village takes its name, was badly damaged in the 1755 Lisbon earthquake, and was repaired by local contributions.
Any other unique points
Like many other towns fresh fish, green wine "vinho verde".
Type of property available
All available. White washed town-houses and villas rise u pt he hills from above the beach but on the whole development is low rise.
Many apartments available as well as town-house in village centre and larger villas on the outskirts.
Market comment
Luz is predominantly English with obviously a few remaining Portuguese in the old section and a spattering of Dutch, Germans and Scandanvians. A very established 2nd home market prices are high especially for house with sea views. The reserva da Luz development which supplies luxury 4/5 bedroom villas sells for in excess of €1.2 million.
The village has tripled in size over the last 5 years but building has now been halted by building restrictions.
Access
85 kms to Faro airport
Rail link from Lagos, 15 minutes away, to Lisbon and Faro
---