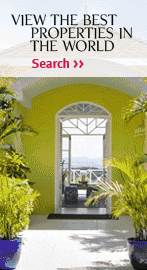 Ferragudo
Ferragudo is smaller and more traditional than it's neighbour, Portimão. Located across the river estuary of Rio Arade, Ferragudo is a beautiful village and has actually been tipped to be one of the Algarve's new hot spots! It really is a very picturesque scene when you arrive in Ferragudo to see the whitewashed houses 'tumbling' down the hillside towards the river front and people sitting outside the cafes around the village square, passing the time of day!
Climate
Average temperatures are at their lowest in January at 15.5ºc and hottest in August at 29.8ºc
History of the area
The stunning Fort of São João de Arade is to be found in Ferragudo. It began life in the 15th century as a lookout tower and then was extended in 17th/18th century as part of the fortifications protecting the mouth of the river. (On the opposite bank above Portimão marina is the fort of Santa Catarina.)
At the beginning of the 20th century it was turned into a home on the initiative of the poet, Coelho Carvalho which is how it came by it's present day, rather romantic, appearance. It is still private property, so unfortunately you can't go inside.
Unique points
From the point beside Ferragudo lighthouse there is a fantastic view of Portimão across the river, the Monchique hills in the background and the sea stretching into the distance.
Types of property available
Many of the houses in Ferragudo are traditional fisherman's homes - although it won't be a 'traditional' price to buy one these days! As you move away from the town centre there are many beautiful villas higher up on the hill that range from around €600,000 up to over €1 million.
The Pestana Golf Resort is just 5 minutes away offering golf villas, town-houses and apartments. There are also several new developments of town-houses and apartments in the centre of Ferragudo such as Vila Castelo.
Market comment
The planned new marina is bound to increase interest in the area bringin in yaughties and could potentially raise demand for property in Ferragudo.
Access
Take the A22 motorway from Faro airport and follow signs to Portimao.
Turn off at Lagoa and follow signs for Parchal, then Ferragudo. Drive time from the airport is approximately 45 minutes.

---