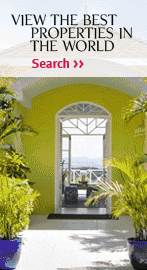 Carvoeiro
The quintessential picture post card resort, with the original village nestled between two low hills behind a beach at the mouth of a dry river valley. It is now brimming over with restaurants and bars.
Climate
Average temperatures are at their lowest in January at 15.5ºc and hottest in August at 29.8ºc
History of the area
The history of the area has always been connected to fishing until the influx of tourism began at the beginning of the 1960s.
Any other unique points
Try the national dish is bacalhau (dried and salted cod), which the Portuguese used to fish for regularly off the coast of far-off Newfoundland, and for which they claim to have invented 1001 different ways of cooking it. The most simple way of all is boiled with potatoes and cabbage.
Bacalhau a Brás is fried salted cod with potatoes, onions, garlic, olives and eggs. This is the dish that you will find served in most Portuguese houses for the traditional Christmas Eve supper.
Type of property available
The area around Carvoeiro has seen a remarkable rate of spread of holiday home development over the last few decades. This has slowed considerably in recent years and the area has now stabilised to become fairly established as one of the areas leading holiday villa destinations.
On the outskirts there are residential developments of luxury villas like Carvoeiro Club. A number of golf courses in the area like Pestana provide golfing properties. This area is also popular for those who wan to live inland rather than on the coast. There is a wide range of property available and plenty of space to spread out amongst the citrus orchards and mixed farming countryside, as well as the wooded foothills in a broad area around Carvoeiro and Lagoa.
Market comment
Caroveiro's 2nd home market is mainly centred around Uk and Irish markets. The area has peaked but prices continue to rise steadily in line with other areas.
Access
5kms south from main road N125 which takes you to motorway connection. Faro airport 60kms away.
---