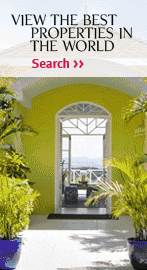 Alvor
Although the ancient coastal village of Alvor is now a very popular holiday location the enclosed narrow streets have kept development to a minimum. Many of these streets now boast bars with live music and different types of restaurants, however leading off from these there are still memories of the older fishing village. In the area are a number of holiday resorts from which the tourists enjoy visiting it and its attractions.
The village is well located facing a natural lagoon opening onto the sea.
There is a choice of a long open sandy beach or a number of small coves tucked under the cliffs. The originally 16th Century Parish Church was rebuilt after the earthquake of 1755 and still has a prime example in its main doorway of the great craftsmanship of the Manueline era of architecture. It was the only building that more or less survived from the earthquakehe Alvor estuary is one of the countrys most important bird sanctuaries.
Climate
Average temperatures are at their lowest in January at 15.5ºc and hottest in August at 29.8ºc
History of the area
It is believed the Carthaginians founded Alvor and its history is interesting. It is said by some that it was really the site of "Portus Hannibalis". The Romans gave it the name Ipses and it was considered an important port and was allowed to issue its own money. Its importance is confirmed by the ruins of a wealthy Roman villa located slightly inland from the present village.
In the time of the Moors, who first occupied the area in 716, they gave it the named of "Albur" and the village passed through both the Portuguese and Moors hands several times until 1250 when the Christians conquered it for the final time.
King Dom João II, who is regarded in history as an outstanding Portuguese king, is recorded as dying in within the town walls from a prolonged illness in 1495.
Most of the original village and its castle was destroyed in the earthquakes of 1532 and 1755.
Any other unique points
Fresh Fish, sea food rice, Cataplana and green wine.
Type of property available
All available. The golf resort of Penina near Alvor provides villas in large plots around the golf course. Alto golf is another golf resort in the area with smart modern villas and town-houses. There are lots of apartment complexes also around the area.
Market comment
Development in surrounding areas but like Lagos, Burgau and Salema as in that the character of the fishing villages and the walled town of lagos have been maintained.
Access
Faro 75 kms
Rail link Portimão 5kms

---