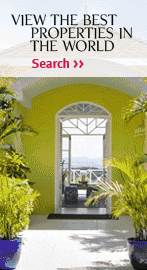 Why Use Sadlers?
For Access to Knight Frank´s Global Network
Sadler´s act as Knight Frank´s Accociates in the Western Algarve and we work closely with their London office to source applicants from all over the world. Marketing your property through Sadler´s means that your property will appear on the Knight Frank website which is promoted all through their global network.
For informed advice
If you are looking for professional and informed advice on how to market your property then please give us a call first. Nick Sadler carries out all market appraisals in order to give a coherent and consistent approach to informing you on what price you should be marketing your property.
Many clients that come to us are confused because of varying valuations that have been given by other agents, without our experience. Nick´s knowledge of prices in the Western Algarve is comprehensive, having lived here most of his life and working in property here for 10 years.
He is therefore able to draw on a long history of experience and comparables to ensure you are marketing your property at the right price. We also receive regular updates and reports from the Knight Frank research department, who are in regular contact with Knight Frank´s international offices, so we can also give you a global perspective on the market and economic conditions.
For un-beatable Marketing
Advertising
An important part or our marketing is to place high profile and good quality advertising in selected newspapers and publications. We find some 35% of buyers this way. We may seek to place further advertising with your permission in such publications as the Sunday Times, Saturday Telegraph and Financial Times
Press
Editorial coverage can provide valuable extra publicity for your property. Knight Frank has a dedicated in-house media relations team based in London. The team, through their excellent press contacts, endeavor to achieve high quality press coverage in property supplements such as The Sunday Times as well as glossy consumer magazines including Country Life and the Conde Nast publications.
Through Knight Frank's international network of offices, the media team also seek to achieve press coverage in overseas publications such as New York Times, South China Morning Post and the Irish Times.
For a global Network
Knight Frank are the leading independent property company worldwide. And proud of it.
We are the only agent in the Western Algarve therefore linked to a global network. Our global data-base connects us to buyers from all over the world meaning that your property can be viewed by our offices all over the world.
The global network encompasses more than 196 offices in 38 countries across six continents. More than 6,770 professionals handle some £355 billion (US$700 billion) worth of commercial, agricultural and residential real estate annually, advising clients ranging from individual owners and buyers to major developers, investors and corporate tenants.

Our strong local presence in established and emerging markets around the world, combined with powerful central research and intelligence-sharing, enable us to identify opportunities for clients to maximise value in every aspect of their property dealings.

The Knight Frank International Department: an active link to international buyers
Knight Frank has a comprehensive computerised mailing system enabling us to attract buyers from the widest possible local, national and international market places. The London office has a dedicated team who not only visit the properties in the region, but also who are responsible for regularly contacting our prospective purchasers, giving our vendors a direct route to some of the best buyers not only in the area, but also throughout Europe and the Caribbean.
The focus as selling agents in these areas over the last 15 years has given Knight Frank a list of buyers second to none, and globally Knight Frank now offers residential property in over 25 countries. We sell around 25% of our properties to people already on the database.
The International Department is linked through this database to offices throughout those countries, so that negotiators from Moscow to Mallorca as well as those in all our UK offices have direct access to your property. They are all incentivised to introduce buyers to the International Department, and we in turn to direct those buyers to our local agents.
Likewise Sadlers have their own database of buyers local to the region, and operate as part of the Knight Frank Portugal Network, across which all new instructions are sent, with direct assistance from our Network Headquarters in London.
Lettings
Our lettings department specialises in Long Lets of a year or more for ex-pats looking to re-locate to Portugal. We also can find long winter lets for people wishing to have an extended stay in Portugal away from the winter in their home country. If you are looking for a long let or if you are a property owner wishing to find a long term tenant for your property then please contact us.
We find a tenant, organise references, credit checks, inventories and contracts.
Our Lettings department is run by Sadler´s and has no connection to Knight Frank.
---